Summer, Summer, Summer Time
A hot, summer day in Central Texas can be a great thing or a terrible thing, depending on one thing: preparation. Here are a couple of preparation points to make the most of your summer this year without worrying about avoidable vehicle catastrophes.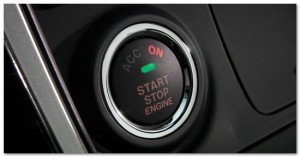 Smart Keys and Keyless Entry
Recently we learned here at Ernie's that manufacturers recommend replacing the batteries of Smart Keys and Smart Entry Keyless start systems every year. Why every year? Well, radio and electronic devices significantly shorten the life of your battery. So, try not to store your Smart Keys in the same pocket as your cell phone, and if you use keyless start, keep your keys away from your radio. And, of course, get your batter replaces yearly so you can avoid waiting for rescue in the summer sun without air conditioning.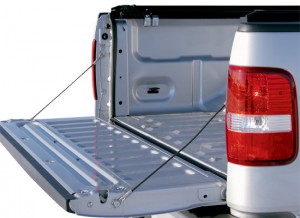 Bed Liners
Summer season through football season… the best time to own a pickup! BBQs and pregame fun are always better with a tailgate! Make sure your bed is up to the challenge with a bedliner. Spray in bed liners offer truck owners a cost effective way to maintain the value of their investment, without limiting their fun in the sun or team spirit celebrating. Want to know more about bedliners? Contact us to learn more about your options, costs and the full benefits!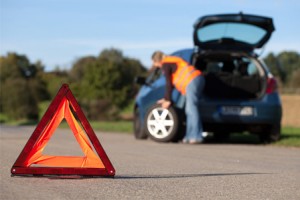 Safety Kit
You can't always avoid bad things from happening, but you can make sure you're prepared to fix small issues or wait safely for help to arrive. Keeping a safety kit in your vehicle can be the difference between a quick resolution and a long unprepared wait for rescue.

Along with a filled spare tire, jack and a tire iron, it's ideal to keep the following items in your trunk for emergency situations:

12-foot jumper cables
Two quarts of oil
Gallon of antifreeze
First aid kit (including an assortment of bandages, gauze, adhesive tape, antiseptic cream, instant ice and heat compresses, scissors and aspirin)
Blanket
Extra fuses
Flashlight and extra batteries
Multi-head scredwiver
Pliers
Adjustable wrench
Tire inflator (such as a Fix-A-Flat)
Tire pressure gauge
Rags
Roll of paper towels
Roll of duct tape
Spray bottle with washer fluid
Pocket knife
Utility Gloves to protect your hands
Pen and paper (this can be kept more readily available in your glove compartment)
Granola or energy bars
Bottled water
A heavy-duty bag to carry it all in
Contact Us
06/20/2014