History & Philosophy of Ernie's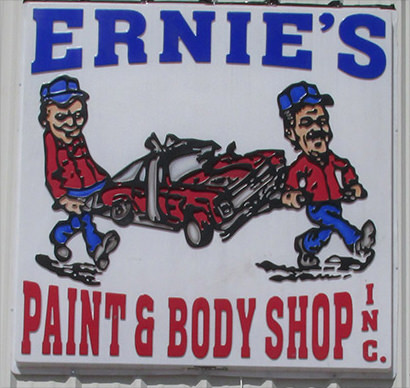 Officially in business, 1983 marked the beginning of a journey that has led us to where we are now. Ernest Valdez Jr. (Ernie) worked out of a once two-car garage he rented where Shipley Donuts now stands. For years he managed to repair and paint cars in a space of no more than 1000 square feet. In 1985 he made the decision to move his business out on I-35,behind the store that used to be known as The Breadbasket. There he worked out of a warehouse structure, hired a couple of men, and managed the business for several years. After losing much of his materials and equipment from an overnight theft, he decided it was time to move on. In 1987 Ernie relocated to Texas Avenue. For Ernie's Paint & Body, this was a step up and the community supported his move. For years he managed both the front office and the bodyshop area. By this time he had a crew of four and business was growing.
In 1996 after graduating from college, his eldest son came in to handle the administrative side of the business allowing Ernie to do what he loved best, work on cars. With the team effort of his family and dedication of his workers, Ernie's was able to experience the growth and confidence to build his own business, now located at 1608 IH 35 South. With his second son in college, Ernie now has the blessings of having his two sons working with him.

Ernie has always had a strong belief in the community of San Marcos. He knows how important word of mouth is and the power of customer loyalty. Because of this, Ernie's continues to give back to the community.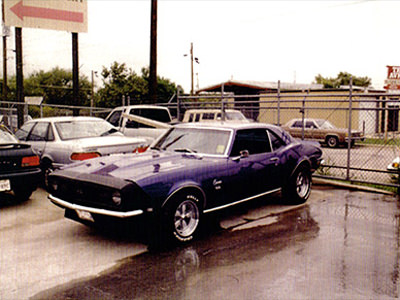 Ernie's is a member of both the Chamber of Commerce and Hispanic Chamber of Commerce. Last year alone Ernie's Paint & Body Shop, Inc. spent over $3000 in community sponsorships and over $2000 in donations. Ernie's has placed strong emphasis in helping the youth reach their goals. Through motivational speeches, guided tours of the facility, and scholarships, Ernie's has reached out to all kids showing them many avenues available. As President of the Optimist Club, Ernie continues to work at helping the youth strive toward accomplishing their goals and becoming successful in life.

Philosophy
Ernie's Paint & Body Shop, Inc. has prided itself with providing the highest quality work in auto body repairs. Ernie's has maintained this standard by keeping up with the latest in equipment and technology. From digital imaging to high profile paint, our system along with the incomparable experience and ability of our crew have made Ernie's what it is today. Our customers have peace of mind knowing not only do we guarantee our work but manufacturers and Insurance Companies stand behind it too. Whether it's a fender bender or a small scratch, we'd love to make you a happy customer.