What are car crashes costing you?
The NHTSA (National Highway Traffic Safety Administration) just came out with a study that highlights the economic toll and societal impact of motor vehicle crashes. In the year 2010 the price tag for vehicle crashes was $871 billion. Yep, billion… with a B. Out of that $871 billion, $277 billion is related to just the economic cost; that's about $900 per person living in the US. Do you have $900 to just give away? I know I don't.

The remaining $594 billion is accounted for the loss of life and the decreased quality of life due to injuries.

When looking at the data, there are a number of behavioral factors that attribute to that huge price tag. In 2010 drunk driving accidents cost the nation $49 billion, or $158 per person. According to the NHTSA, more than 90% of that $49 billion was attributed to a blood alcohol level higher than the legal limit of .08.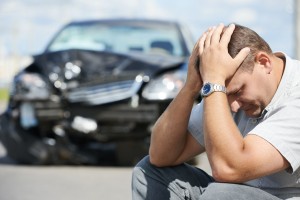 Speeding actually costs the average american more than drunk driving did. Speeding cost us $59 billion dollars or $191 per person living in the US.

Distracted drivers are almost as bad as drunk drivers. Statistics say that distracted driving cost approximately $46 billion, or $148 per person.

There is some good news, however. The NHTSA revealed that seatbelts did prevent $69 billion in medical, lost productivity and injury costs, but not wearing seatbelts adds about $72 billion in costs from crashes.

So what does this study mean? Well, building cars with more safety features is a must. Better education about drunk driving and distracted driving is imperative to saving lives. And we are doing a good job wearing seatbelts, but it could still be better. According to US Secretary Anthony Foxx, "No amount of money can replace the life of a loved one, or stem the suffering associated with motor vehicle crashes. While the economic and societal costs of crashes are staggering, today's report clearly demonstrates that investments in safety are worth every penny used to reduce the frequency and severity of these tragic events."
Contact Us
08/01/2014